It's a selfie for your check.
You have a check in hand and no time to come by one of our branches. No worries. Your phone is probably with you. So if you have our mobile app and wi-fi access, you can easily deposit that check from anywhere, anytime. It's a convenient way to take care of a simple task, and special security measures protect your financial and personal data in the process.
Here's how to do it
Endorse the back of the check with "For Mobile Deposit Only at UBCCU" and your signature.

Click photos of the front and back of the check.

Follow the simple directions within our app to send the check

You'll get quick confirmation from us and your deposit will post to your United Bay Community Credit checking account, saving you plenty of time in the process.
Photocopies not permitted.
Must have physical possession of check.
We may reject check if not properly endorsed.
Check holds may apply.
It's a go-to method for third-shift workers and anyone banking after hours.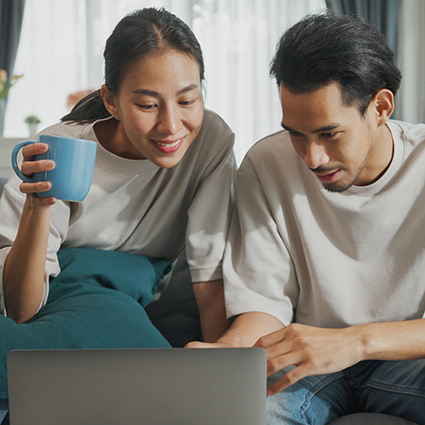 Share Certificates of Deposit
Got some extra cash? Open a certificate of deposit and see your savings grow over time!